Designer Frames at Byron Eye Care
The right eyewear balances form and function. You want to look great, feel great, and see clearly in every condition. Byron Eye Care can help you find your match.
---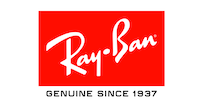 Ray-Ban
Ray-Ban offers timeless choices for any personality. This iconic brand can provide the perfect frame for anyone! (even kids!) With this brand launching all the way back in 1930, Ray-Ban is here to stay. Stop in and look at our selection.
---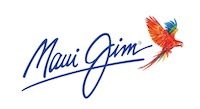 Maui Jim Sunglasses
Maui Jim started in 1987 as a small company selling sunglasses on Ka'anapali beach in Lahaina, Maui. Seeing a need in the market for technology that could protect eyes from intense glare and harmful UV while bringing the brilliant colors of the island to life, they engineered the revolutionary PolarizedPlus2® lens. What began as their Classic Collection of seven styles, has evolved into over 125 styles of sunglasses, all of which are polarized and protect from 100% of harmful UVA and UVB rays, and over 125 styles of eyeglasses.
---

Etnia Barcelona
Etnia Barcelona is color, quality, & culture. This line was born in Barcelona, Spain. It pays homage to its hometown by expressing the brand's versatility of art and color. A little bit of something for everyone and every emotion. Come in and see what suits you!
---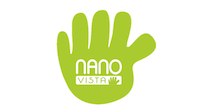 NanoVista
NanoVistas are practically indestructible! These frames are the best-selling brand for children and adolescents. All of their frames are BPA free and hypoallergenic. Bring the family by and try some on!
---
See our full list of brands here: